No, you're not going to eat these. That's not what we're talking about when we say vegan shampoo bars.
These certified cruelty-free shampoo bars are free of animal byproducts and haven't been tested on animals, so you can feel extra good while you're sudsing up. They're also made from all-natural (often organic) ingredients and don't contain any nasty chemicals that might mess with your hair or the planet's waterways.
For the uninitiated, shampoo bars work just like the liquid shampoo you're used to. You just lather it up in your hands like you would with any soap and go to town on those lovely locks. Need a little more lather? Just rub the bar right onto your hair. Don't fear the bar.
Eco Friendly Shampoo Bar Bliss
Turning something that's traditionally a liquid into a solid results in big wins for both the consumer and environment. Solid bars can last up to 80 washes, which is enough to outlast several bottles of typical liquid shampoo. And since shampoo bars aren't bottled (because they're bars), they don't keep us dependent on plastics. Plastics which are unlikely to be recycled and very likely to wind up in our oceans (and if you eat fish, maybe your stomach).
Strictly speaking, these bars aren't zero-waste – they do still have packaging. Just much less of it. The packaging they do have is often made from recycled and/or recyclable paper.
Above all, these shampoo bars keep your hair clean and do it without harming animals or the environment. Down to help the planet and up your beauty game at the same time? We pick these seven environmentally friendly vegan shampoo bars as our top choices. You can buy these all from Amazon today.
Best Vegan Shampoo Bars In 2019
---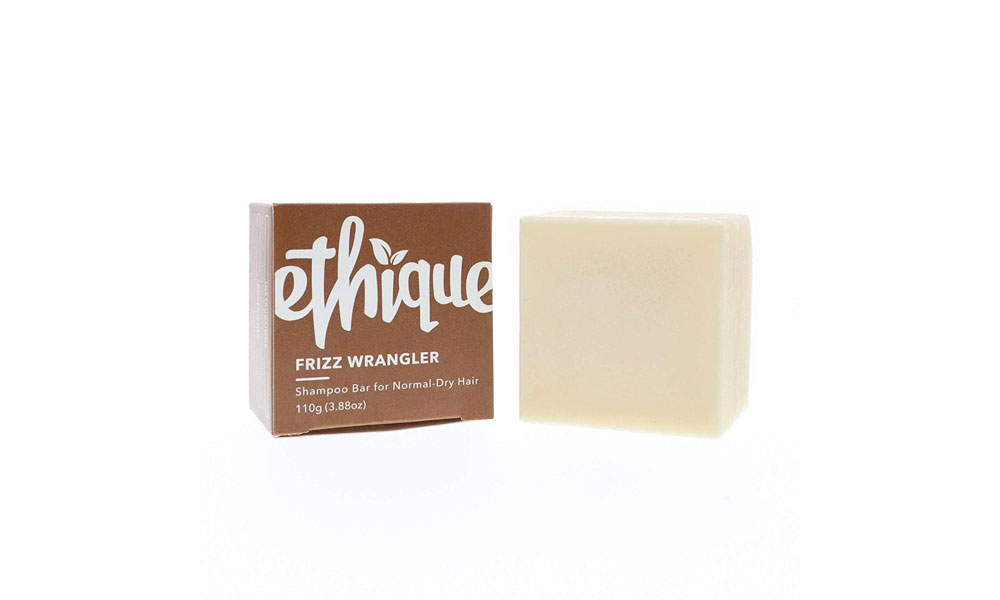 Ethique Eco-Friendly Solid Shampoo Bar
Comes in compostable packaging and is great for dry, frizzy hair. It lathers well, and leaves your scalp feeling clean and healthy. Check out the over 400 five star reviews on Amazon to learn more.
---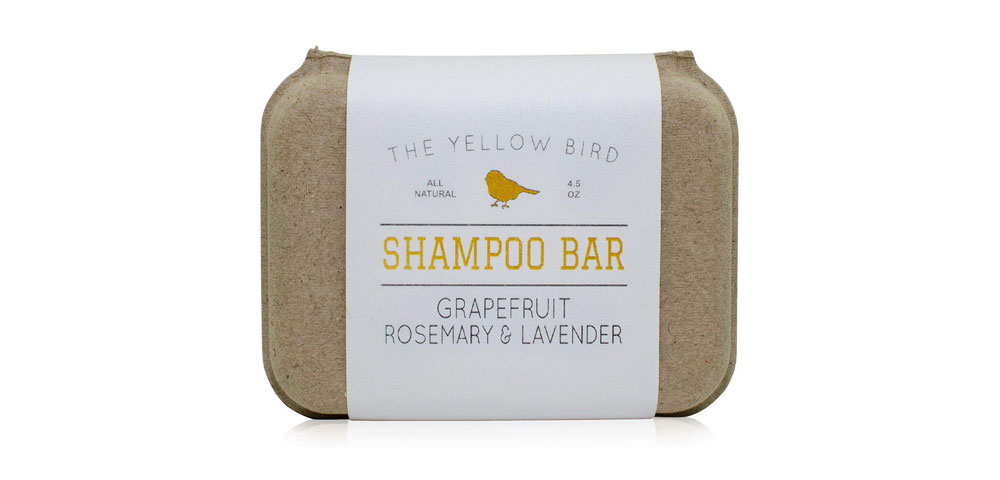 The Yellow Bird Solid Bar Shampoo Soap
Smells amazing, leaves you hair silky & soft, and lathers up well.Excellent all around eco friendly shampoo for both men and women. It's also sulfate free, silicone free, and paraben free, making it a good choice for sensitive skin.
---

Dr. Bronner's Bar Soap
Is there anything that Dr. Bronner's soap can't do? While not technically sold as a shampoo bar, lots of people use these for both their hair and body. This is one of our favorites to bring while travelling since it's easy to fly with and has multiple uses. If you haven't used it on your hair yet, give it a try!
---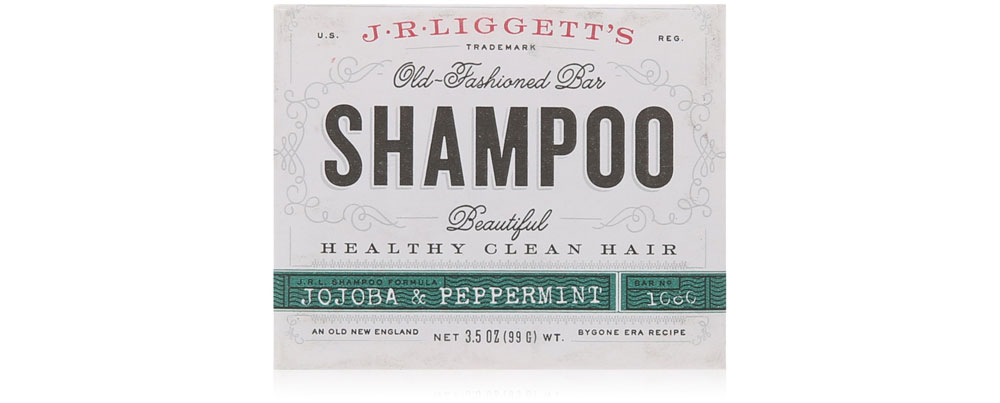 J R Liggett's Old Fashioned Bar Shampoo
This old fashion formula has a lot going for it. It leaves hair looking full after it dries, it's inexpensive (this bar WILL last awhile), has very few ingredients, has minimal packaging, and is easy to handle in the shower. Bonus, the mild peppermint scent is extremely invigorating.
---

Purple Prairie Cedarwood And Tea Tree Bar Shampoo
Made by hand using a cold process method, Purple Prairie cleans well, leaves hair moisturized, and doesn't leave your hair feeling sticky like some bars. While these bars do contain palm oil, it's certified as being sustainably sourced.
---

Whiff Botanicals Shampoo Bar
This bar is made from just a few simple ingredients and is a great overall solid shampoo.It lathers up well and leaves you feeling clean for days. Leaves hair soft and manageable without any greasy residue.
---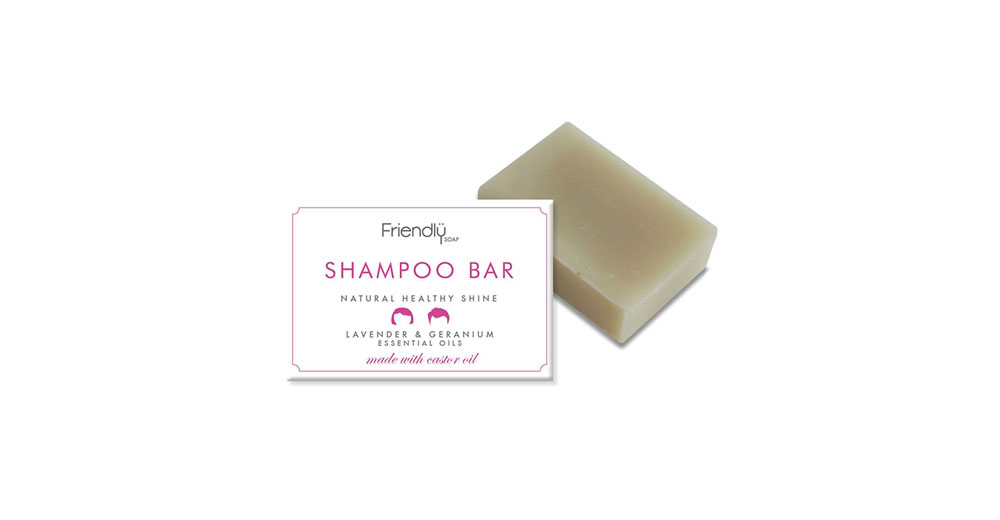 Friendly Soap Natural Shampoo Bar
We love that this bar contains lavender and rose geranium oils, since they're known for having natural stress relieving qualities. Friendly Soap shampoo bars also come boxed in plastic free recycled (and recyclable) packaging, which is a big plus.
---
Disclaimer: Clean Finds is reader-supported. When you buy through links and mentions on our site, we may earn an affiliate commission. This does not affect the actual opinions and recommendations of the authors.
Clean Finds is a participant in the Amazon Services LLC Associates Program, an affiliate advertising program designed to provide a means for sites to earn advertising fees by advertising and linking to amazon.com.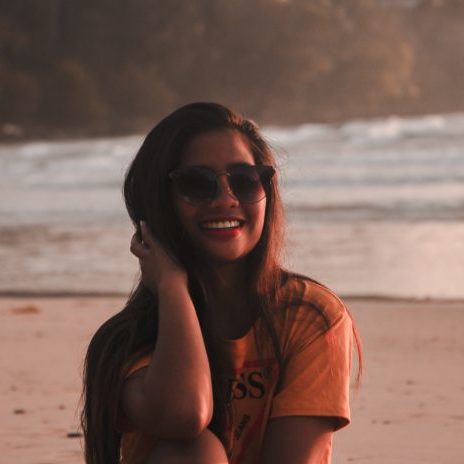 Jane McGregor is a writer and producer at cleanfinds.com. She's into saving the seas, bees, and trees, and believes everybody is a work in progress 🌱