Much has been said about conventional, obviously-not-green cleaning products and how they're harmful to the environment. At this point, most people realize that typical chemical-soup house cleaning products are awful for both your health and the planet.
Unfortunately it's not as simple as walking past conventional products when you're at the supermarket and exclusively reaching for boxes and bottles that have been labeled as "green". Environmentally-responsible shoppers need to examine every single product marketed as "eco-friendly" with a high level of scrutiny. After all, greenwashing is extremely common for household cleaning products and it's a trap that none of us want to fall for.
About Seventh Generation
Seventh Generation is one of the most popular companies in the niche of green home products. They have a pretty wide array of cleaning and hygiene offerings that are designed to stand as an eco-friendly alternative to traditional formulations. They sell things like laundry detergent, diapers, household cleaners, and feminine care products, among others.
With that said, let's take a closer look.
Is Seventh Generation really green?
If you have been researching greener alternatives for quite a while now, then you might have already encountered a Seventh Generation ad or two. For the uninitiated, their campaign revolves around the use of sustainably-sourced ingredients, plant-based products, and 100% post-consumer recycled packaging. All these they do to "nurture the health of the next seven generations."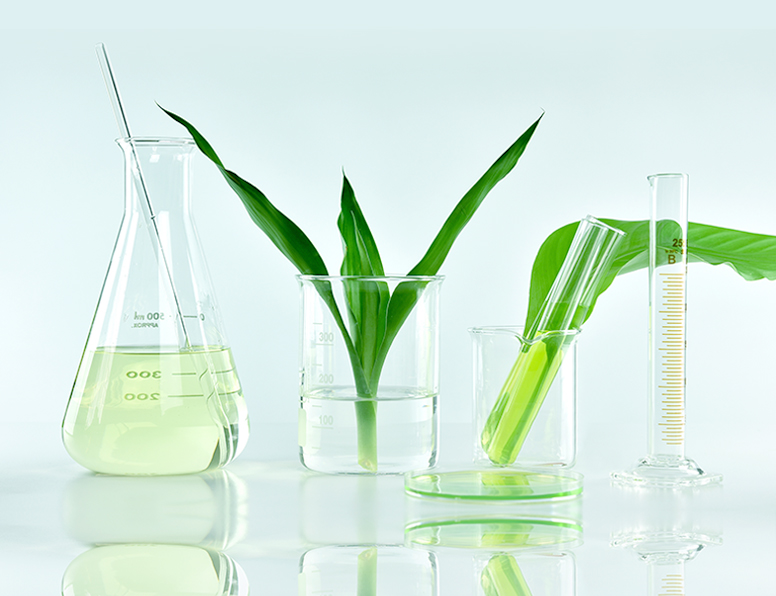 Obviously, this sounds noble and good. There are, however, some caveats. For example, if you look at the Product Responsibility section of their Purely Clean™ Dish Liquid & Hand Wash, you'll see that the product is labeled as a "Natural hand wash" and a "Natural dish liquid."
The use of the adjective "Natural" on product labels has been a long-standing issue as being an unregulated claim. Basically, there isn't any clear-cut definition of what "natural" really means. In fact, a past issue involving Seventh Generation's advertising claims has had the NAD cautioning against the use of the term.
Many consumers—especially those that are new to the green movement—are misled by the tag "natural." To be honest, I myself used to think that products labeled as natural contained absolutely no synthetic ingredients and are 100% safe. Only when I started having a deeper understanding of product labels and green products did I realize that that isn't always the case.
For example, if we go back to the "natural" hand and dish soap mentioned previously, you'll see that there are actually synthetic preservatives on its ingredients list. It's clear that Seventh Generation used the fact that the product is 95% bio-based as the justification for its "natural" claim. Whether it had been rightly justified, however, is up for debate.
Beyond Fuzzy Labeling
Unfortunately for consumers, the label "natural" will always be prone to misuse (unless a governing body finally regulates the term). Take note that we're not accusing Seventh Generation of intentionally using misleading labels. Instead, we're using this example to emphasize how important it is to dissect a product's actual ingredients list-which brings us to one of Seventh Generation's best attributes.
Eco-conscious shoppers are forced to deal with the fact that manufacturers are not required to list ingredients on cleaning products. Every Seventh Generation product, however, comes with a detailed ingredients list. Each list even clearly specifies which components are natural and which are synthetic.
This means that with adequate research, consumers will be able to objectively tell if a certain 7G product passes their standards. The company doesn't intentionally try to sneak in and hide synthetic ingredients. As far as this aspect is concerned, everything is laid out clearly on each product's website page.
Some points for improvement
According to the EWG's Guide to Healthy Cleaning that analyzed 38 Seventh Generation products, most of what the company has to offer (specifically, 41.2% of the products that were analyzed) are of "moderate concern" to the environment. The next biggest chunk is comprised of the products that garnered the highest grade—that is, the products that are of "lowest concern" to the environment.
This highlights the fact that many 7G products still need improvement as far as environmental impact is concerned. On the other hand, it's reassuring to know that a good number of their products are regarded by the EWG as eco-friendly (graded A), as opposed to the single product that had been graded with an F.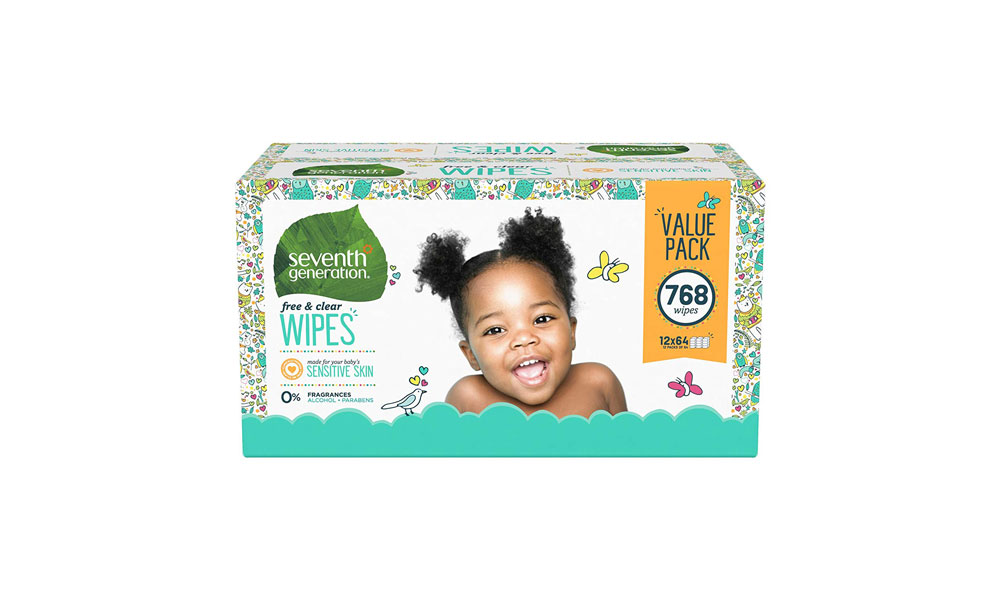 Other issues hounding Seventh Generation include its contentious use of SLS and non-biodegradable hygiene products. For example, their baby wipes and disposable diapers—in spite of being made with sustainably-sourced materials—do not biodegrade. With that said, these products will certainly go into landfills as they're not compostable, either. At the very least, as is the case with their ingredients, the company directly discloses these facts.
The Elephant In The Room: Unilever
Seventh Generation is not some small eco brand run by hippies making products out of their garage. It may have started off small, but it's now a huge brand. It's currently owned by parent company Unilever – one of the world's largest multinational corporations (currently worth over $126 billion). As a small part of Unilever's portfolio, Seventh Generation is an entirely different sort of company than it was when it was founded by Alan Newman in 1988.
Unilever has a gigantic environmental footprint all over the planet, and is responsible for such household names as Hellmann's, Lipton tea, Dove soap, Axe body spray and many, many more. Very few of the brands in Unilever's portfolio are ones that most people would associate with sustainability. In fairness, Unilever seems to acknowledge this and is trying to make themselves a better steward of the planet – or at least they say they are. They're finding it difficult.
Still, the fact that they are acquiring and building green brands at all is something that should probably be appreciated.  It's basically them admitting that there's a market for more responsible products. And hopefully they'll improve all their brands over time as people start demanding greener products. Unilever's massive size and market strength does give them power to make Seventh Generation products reasonably inexpensive and very easy to find in stores – which is definitely a good thing.
Clean Finds' Final Verdict
In short, Seventh Generation certainly isn't completely faultless as a green company. As with many green brands, there are good things and bad things about the company as a whole, as well as with their individual products. 7G's plant-based products that are made with responsibly-sourced materials and ingredients are great to see. However, as we have mentioned in the previous section, there are still a number of areas that it has to improve on.
In the end, it's clear that Seventh Generation's ultimate strength lies on its disclosure policy. With due diligence, every consumer is given the power to decide for themselves whether a 7G product is actually "green" or not. That way, we can all continue to support only the products that are truly eco-friendly, and find other alternatives for those that aren't really green.
References:
---
Disclaimer: Clean Finds is reader-supported. When you buy through links and mentions on our site, we may earn an affiliate commission. This does not affect the actual opinions and recommendations of the authors.
Clean Finds is a participant in the Amazon Services LLC Associates Program, an affiliate advertising program designed to provide a means for sites to earn advertising fees by advertising and linking to amazon.com.